Technology
In the changing world of business you need to take every advantage to keep ahead. Working with a company who provide world class technology solutions will assist in making your business successful.
Technology and Business Solutions
Our investment in technology continues to strengthen our efficiency and productivity. We strive to provide data and statistics that allow us to deliver greater quality while providing transparency to our customers and providing them with an extra layer of intelligence as well as critical supply chain information.
Being first in our market to introduce innovations such as barcode scanning, online tracking and full supply chain tracking, we have developed our own IT systems over 25 years. Our freight tracking, freight management, shipment portals and dispatch systems are world class. Take advantage of Mainfreight's technology with our web portal and applications.
Our one stop customer portal allowing you access to information across all divisions including Transport, Logistics and International Freight.
Track and Trace
Tracking is simple as all our consignments are tracked by barcode throughout their life cycle in the Mainfreight Supply Chain network. Track and trace information on your consignment as it happens. Electronic confirmation of proof of delivery can also be sent to you automatically. Image copies of the proof of delivery are available on our website via Mainchain, our customer portal.

You can access our tracking tools through

Our mobile app gives you access to your consignment and shipments details on the go. Customise your view and set up alerts for instant access to your important shipments.

Our customers can use to process their shipments through the Shipment Centre. By using Shipment Centre you can enter, manage, change and check your shipments in a simple and orderly manner in order to have control over the shipment process. Shipment Centre is also integrated into Mainchain so you can easily Track & Trace your shipments.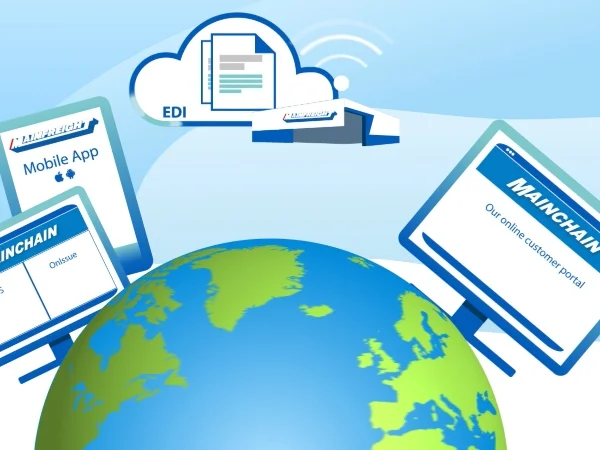 Global Visibility
Our global online customer portal 'Mainchain' provides all the tools you need to manage your supply chain, anytime, anywhere.
Ask a question
Do you have a question about our services, please feel free to get in touch with us
Enquiry
Get in touch with us
Talk to one of our branches to get more information about our services
Contact us
Quote of the Day
Doubts need not be hidden