Australia Graduate Program - Mainfreight Supply Chain Logistics 
It can be tough choosing a career path straight out of Uni, so at Mainfreight we see your degree as just the start. Our graduate program is all about developing work and life skills that will set you up for any role in our business. As a Mainfreight team member you have the freedom to make decisions, contribute ideas and make a difference. Sitting on the sideline, however, is not an option. You'll start on the warehouse floor and learn the fundamentals of the business from the ground up (and get your forklift license!). From there you'll experience everything from operations to exporting, sales, technology, supply chain and plenty more.

As a Mainfreight team member, you'll be working in one of the world's most exciting, diverse and fast-paced industries. With a philosophy of 'promote from within' we're committed to growing today's graduates into the leaders who will take the business forward - both here and around the world.

You won't be on your own though. The team around you have stood in your shoes and are on your side. Your success is our success. If you've got what it takes, you can fully expect to get all the professional and personal development you need to quickly step up. We'll invest in developing you as an individual - not you as a product so you can go on to lead our business forward. How far you go and how fast, is up to you.

So, if you're looking for a role that can keep up with your hunger to learn, determination to progress and eventually run the show, talk to us.
Apply Now
Your future with Mainfreight could begin right here. If you have what it takes and are up for an adventure, we'd love to hear from you.
CLICK HERE
Want to hear what some of our current team members have to say?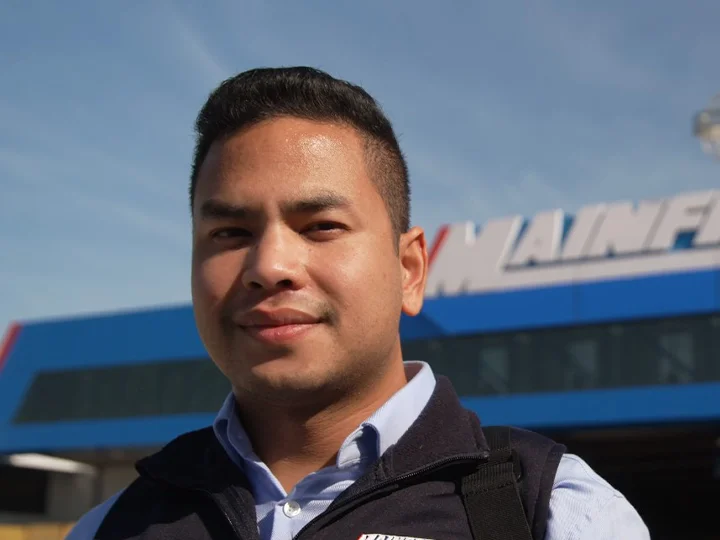 Meet Sam | Transport Manager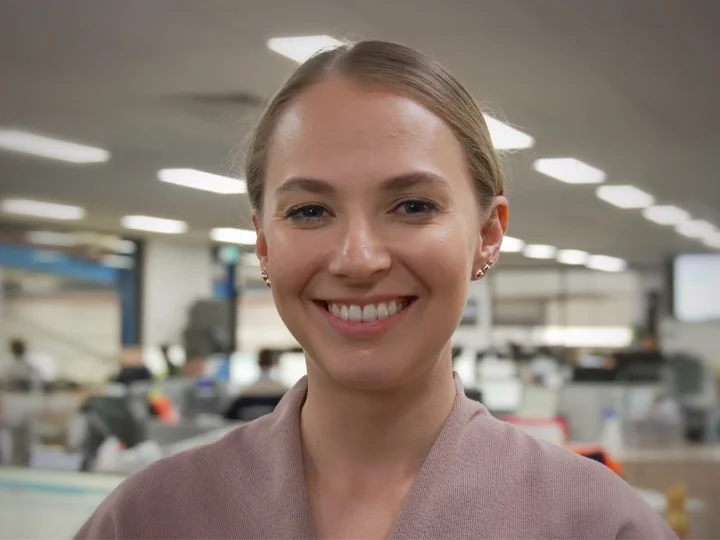 Meet Zuzana | Accounts & Admin Manager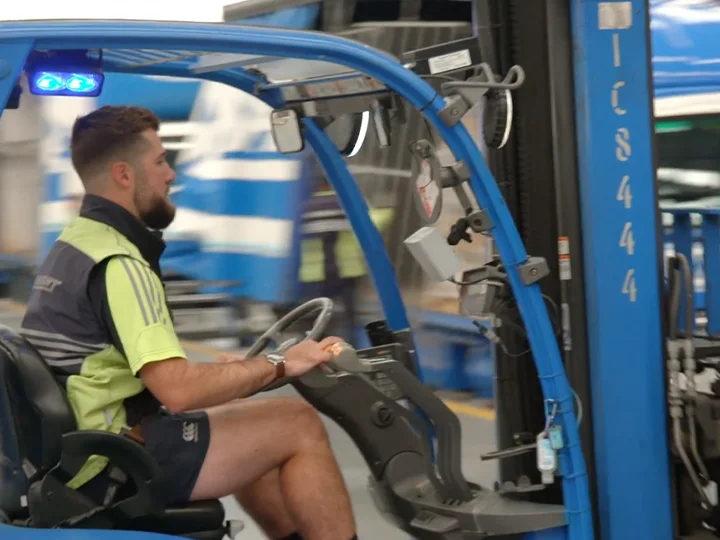 Meet Jack | Branch Manager
Frequently Asked Questions
When does the development program start?
Our Program has a rolling intake and we are constantly recruiting graduates into our business. You'll need to be in either in your final semester of study or have already completed your studies. We don't have a mass start date at the end of the year, instead we organize personalized start dates that work best for you and our business.
How long is the program?
Compared to most programs, ours runs for two years and is quite unstructured. There are no set pathways here, so you won't be doing fixed rotations. This flexible and unstructured approach means you'll be doing real work with real responsibilities right from day one. You'll contribute to the bottom line and understand what makes this business tick.

Depending on your background and experience, you can expect to spend your first six to 14 months:
Learning the fundamentals of how our business works and why
In the operations handling freight, often getting your hands dirty
Experiencing our unique culture and getting to know our people
As opportunities arise, you'll move into a new role (for example customer services) where you will get to learn more and develop further personal and professional tools. Where you want to go and what you want to do is up to you. Whether that be with sales, operations, IT, or a leadership role, it's up to you to build your brand and make yourself stand out at Mainfreight.
Are there international opportunities available?
The answer is yes! As a rapidly expanding international business we've got seats to fill - and with our philosophy of promoting from within, today's graduates will play a major role in our future success.

Our philosophy is to recruit and grow our own people from scratch. That means a pretty intense learning curve with plenty of chances to show us what you've got.

If after a few years you've proved you have the Mainfreight passion, knowledge and skills, you may be considered for opportunities to work in our businesses around the world.
Can I do my CPA at Mainfreight?
As we have an unstructured program where you start out within our core business units, we cannot guarantee an opportunity in our finance teams. Because of this, we cannot offer a CPA supported program.
What formal development opportunities are available as part of the program?
As part of the Mainfreight family you'll be learning on the job and developing new personal and professional skills every day. In addition, we run development nights in every major city each year, to ensure you are learning about our business. We are committed to growing our own people and promoting from within, so we also run more formal sales and leadership development programs.
Will I have to relocate?
If you are successful in your application for the Mainfreight Graduate Program, you will start out in a branch as close to home as possible. We understand the transition from study to full time work can be challenging enough, without relocating! While it's not always possible with rural applicants, wherever possible, you will be located close to home.
How many team members do you take on each year?
We do things a bit differently, rather than have fixed intakes like most businesses, we recruit as and when we need new talent. With our $3 billion global business expanding so rapidly, we're on the look-out now for the right people to take us into the future. It's about getting the right fit, not just the right numbers.
What do you look for in a new team member?
We look for interesting, well-rounded people that aren't afraid to get their hands dirty, are ambitious and have strong leadership potential.

Although your academic transcript is important, the way you've lived your life up until now tells us much more about you as a person. If you've juggled study, work, play and your passions then chances are, you'll fit into the Mainfreight culture.
Do you have a choice in where you will be placed?
We have graduates based in our operations all around the country. Where you are located will depend on the opportunities available at the time you apply.

If you request a specific location, we'll do our best to find you a position there – either from the start or when the next opening comes up.
What does the typical Mainfreight Development Program look like?
First of all, there's no such thing as a typical Mainfreight development program! Instead of fixed-term rotations, you'll work in the areas of the business you're most needed (and suited to). Starting on the operations floor, you'll learn our global logistics business from the ground up.

Once you understand what makes this business tick, you'll get to experience and learn Mainfreight in your own unique way. That means working across and learning our different operations.

With the help of senior team members and mentors, our grads are responsible for shaping their own careers. If you happen to find an area you love, you'll get help to develop the skills and knowledge you need to really fly.
At Mainfreight, rather than waiting for the end of your grad program, you can expect to be recognised and promoted on your merit, hard work and attitude along the way. We've got careers in most business areas, including sales, operations, customer service, admin, IT, training & development - and many more.
Apply Now
Your future with Mainfreight could begin right here. If you have what it takes and are up for an adventure, we'd love to hear from you.
CLICK HERE
Tips and Tricks
At Mainfreight we're about making the application process as simple, straight up and personal as possible.
Click here
Frequently Asked Questions
Have a question about Mainfreight Life? Our FAQ's may give you the answer.
CLICK HERE