Warehousing
Offering high quality services from immaculate facilities in North America. We seek to delight our customers with efficient and flexible warehousing solutions.
If you have outgrown your current warehouse, an outsourced managed warehouse will save you time and money, giving you much greater efficiencies and leaving you free to concentrate on what you do best – growing your business.
Reach out to our team for all your warehousing needs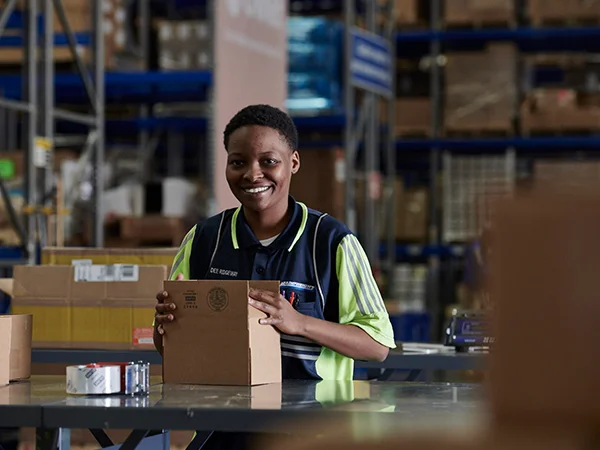 Service Overview
We offer customized, warehousing solutions that enable seamless supply chains. Our service offerings include:
Inventory Storage and Management
In-House IT EDI and Systems Integrations
RF and Voice Picking
Omni-Channel Fulfillment
Food and Beverage Distribution
Beer, Wine and Spirits Logistics
Retail Compliance
Dedicated Account Management
Full Supply Chain Solutions
Warehousing Service Breakdown
Omni-Channel Fulfillment
Mainfreight takes pride in our tailored solutions that include both e-commerce and wholesale fulfillment. With proven efficiencies and structured retail compliance programs, we are ready to take on your multiple channels!
Food & Beverage
All of Mainfreight's warehousing locations are FDA registered and maintained to the highest standard. Our immaculate facilities are accompanied by a robust WMS that assists in food and beverage supply chain compliance with batch, lot expiry and Jullian capabilities to assist with even the most complex fulfillment.
Full Supply Chain
Our end-to-end supply chain solutions allow businesses to focus on what matters most to them. We can offer a seamless supply chain solution utilizing Mainfreight's global footprint across 27+ countries in the world.
In-House IT
In order to provide tailored solutions, our in-house IT team works tirelessly to support Mainfreight's business. We have team members located in the branches, where the action is, to support the needs of your business.
Value Added Services
As a full service logistics provider, Mainfreight can offer additional services to support your fulfillment needs. Our facilities are experienced across a multitude of customized projects that may include kitting, re-labeling or really anything your imagination can come up with! We can work with you to design a process to support your business needs.
Continuous Improvement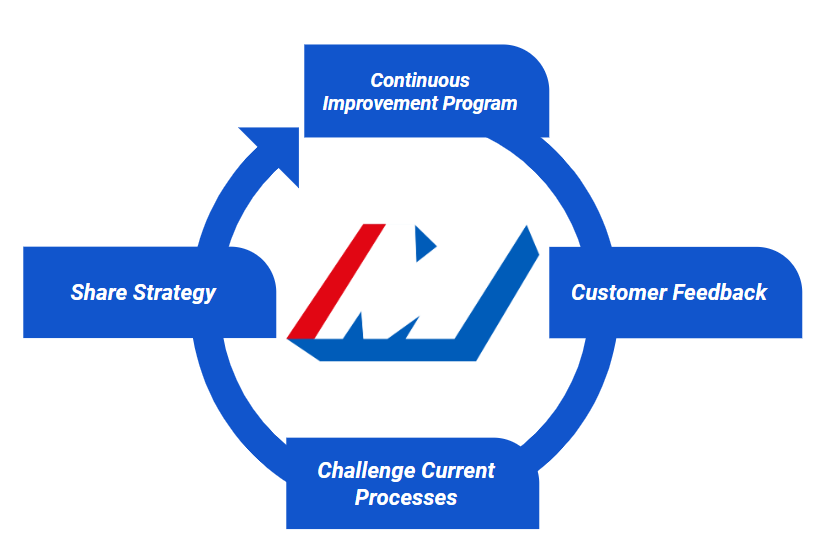 We are focused on offering a high-quality service backed by a well-trained and energetic team. We are ready to go that extra mile for our customers and have fun doing it!
Our quality is centered around structured continuous improvement programs and drives our business forward by always looking for a better way to do things.
We encourage and promote our Team on the floor to actively participate in challenging current processes and enable our Team closest to the action to make decisions that impact how we service our customers.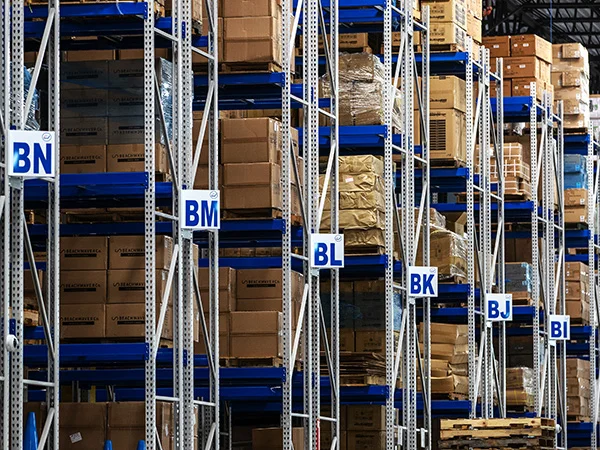 Inventory Management
The advantage of regional warehouse capabilities means you are closer to your customers. Whether it be demand driven or the requirements of your customers, Mainfreight can design an optimized inventory management program that suits your supply chain.
Technology
Did you know Mainfrieght operates and supports its own proprietary warehouse management system? We are committed to providing you with advanced warehousing technology that betters your supply chain needs.
Contact us online
If you have a question or would like to find out more about our services, ask us today.
CLICK HERE
Contact a branch
If you would like to talk to someone directly, find your local branches contact details below.
CLICK HERE