What to Expect From Mainfreight?
Our global team consists of 8500 team members and growing, but ask our people and they'll tell you it's like being part of one big blue-blooded family. Our DNA is carved out of hard work, ingenuity and a deep care for one another.

Like any family, we eat together, challenge and nurture one another. We don't always agree but we are loyal, committed and honest with each other.

That means that if you need help to get better at what you do or plan your next move, you can get it truthfully. If you need advice or the skills to help your career go further or faster, nobody in the business is off-limits. Even the CEO.

We are all part of the same team and genuinely want to see each other improve and succeed. We have a 'promote from within' philosophy which means we're deeply committed to developing the individual strengths of our people. Our global family is the first place we look for talent - we rarely recruit externally.

Through an honesty that is rooted in family values, you'll always know what's expected of you, how to make it happen and how far and fast you can go.
Here's how our application process works:
APPLY
Send us your resume and cover letter. This is your opportunity to stand out, so be sure to tell us all about yourself, why you stand out and what makes you a good fit for Mainfreight.
YOU'LL HEAR BACK FROM US
We won't leave you dangling. Whether it's a "yes" or "no", you'll hear back from us within a week. If you made it this far, we'll organize a WebEx, Facetime or phone interview ASAP. Study up on the Mainfreight business. Now is the time to ask any burning questions.
FACE TO FACE INTERVIEW
Either by WebEx, FacteTime or in person, this is where we get to know each other better. Do your homework, come with questions and be prepared to tell us all about yourself.
FINAL INTERVIEW
You've made the shortlist, this is your final round. If you can see yourself as part of Mainfreight and we can see you've got what we're looking for, you'll meet with a branch manager who makes the final decision and job offer.
WELCOME ABOARD!
You'll get a formal job offer with an outline of all you need to know to assist you in saying "Yes!". Your global adventure is about to start!
What to Expect from Mainfreight
KNOW WHERE YOU STAND
You'll know where you stand at all times. Out of professional courtesy and respect for your time, we'll keep you posted about your application progress, success or otherwise. No BS.
WE'RE DECISIVE
We run a quick, painless and honest process that's all about figuring out whether you're right for the business and whether the business is right for you.
STRAIGHT TALK
If your application isn't suitable, we'll let you know as soon as a decision is made so you can move on with other options.
ONE ON ONE
We're not into mass emails so wherever possible, we'll pick up the phone to talk to you. Check your messages.
NO ASSESSMENT CENTERS
We won't test you like a lab rat. Your grades and IQ are just part of who you are. We want to find out what drives you, what kind of person you are and where you'd fit into the Mainfreight family; which is why we do things the way we do.
FAQ
Would you like to know more? Check out our FAQ page for answers to your burning questions.
Learn More
Mainfreight's committments to you:
A high level of autonomy and plent of room for personal initiatives
A team environment where everyone is "on the bus" and pulling in the same direction
Support from your local Branch Manager and national leadership team
Ongoing investment in training to support your professional and personal development
The opportunity for a financially rewarding and exciting career in a business that places a premium on its people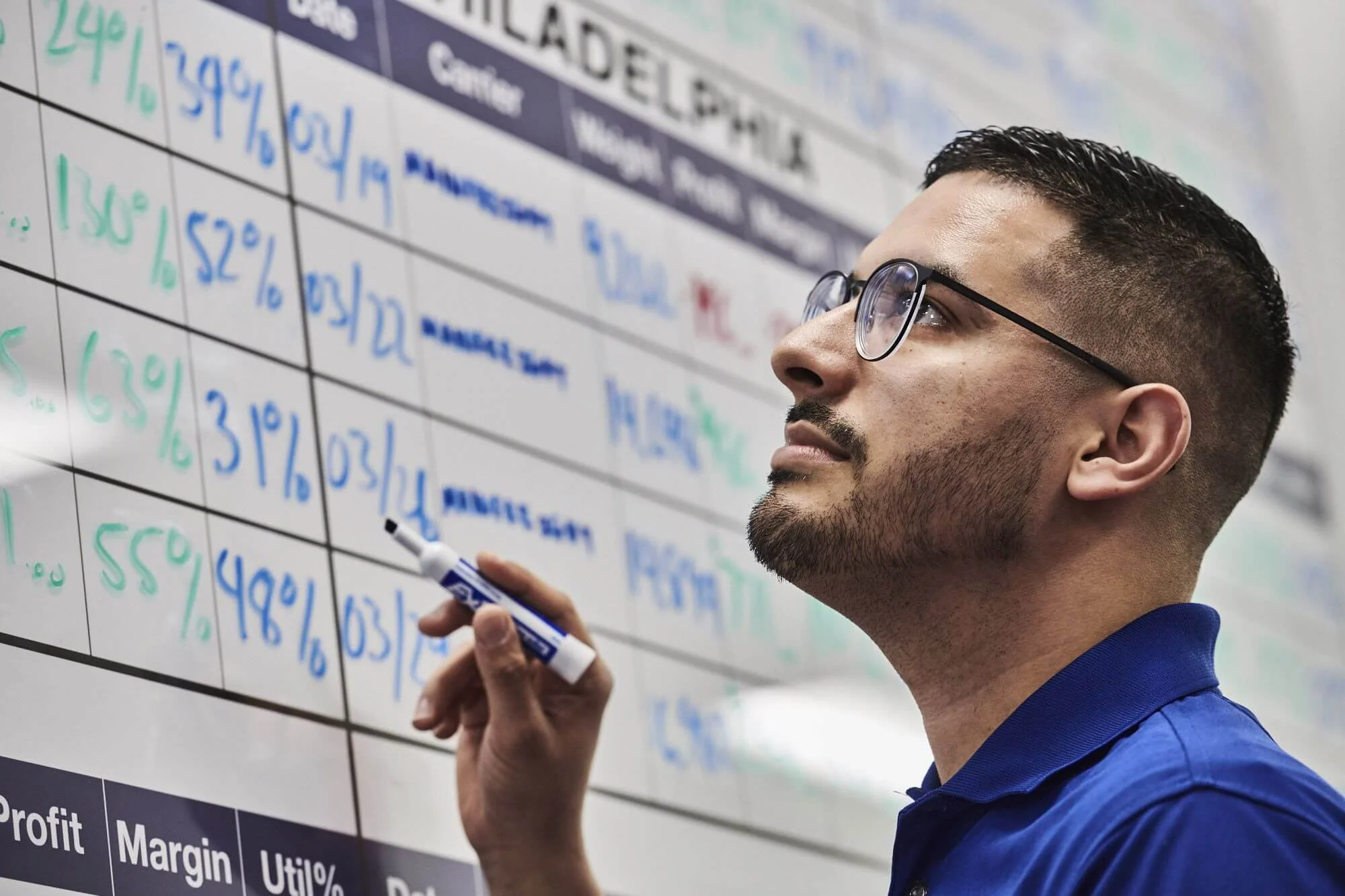 Want to know more?
Contact Us

Do you have questions regarding a career with Mainfreight? We'd love to hear from you!

Click Here

Frequently Asked Questions

Have a question about Mainfreight? Our FAQ's may give you the answer.

Click Here

Application Process

Would you like to know what to expect from Mainfreight after you've submitted your application?

Click Here
Ready to start your Mainfreight career?
Do you think you have what it takes be a true Mainfreighter? Then we'd love to hear from you! Apply now or contact us with your questions!
Apply now
Equal Opportunity Employer
Equal Opportunity Employer
Mainfreight maintains a policy of non-discrimination with team members and applicants for employment. No aspect of employment with us (hiring, promotion, pay, benefits, termination, work environment, etc.) will be influenced in any manner by race, religious creed, color, national origin, ancestry, physical disability, mental disability, medical condition, genetic information, marital status, sex, gender, gender identity, gender expression, age, sexual orientation, military or veteran status, request for leave for a serious health condition and/or family care, pregnancy, request for pregnancy disability leave, request for an accommodation for disability, opposition to or reporting of unlawful practices, or any other category protected by state or federal law. Furthermore, the company will make attempts to reasonably accommodate persons with mental or physical disabilities. Mainfreight's dedication to inclusion and against harassment and discrimination guide its decision-making in all phases of hiring, employment, promotion, compensation, training, benefits and other opportunities.